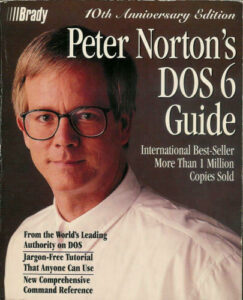 In the 80s and early 90s, Peter Norton was synonymous with the PC. His many, many books led me and many others to really understanding how PCs work. It was an honor to meet him at COMDEX (I think) and have him sign a copy of one of his books.
After selling his company to Symantec, we all watched as Symantec has slowly – until now – besmirch the quality company and its products he built. Now, Norton 360 has a new feature called Norton crypto mining. It is including a crypto miner on purchaser's machine. It is supposedly disabled by default, but some users are claiming that is not true. Regardless, I can't imagine in my mind why that makes any sense, other than the 15% that Symantec makes off the crypto mined by Norton 360. I want to be clear that I am a BIG fan of crypto. But including crypto mining into an application that purports to protect users – that paid for the product is beyond the pale.
Besides the obvious problem with introducing more complexity into security software unnecessarily, I see no reason why that makes any sense. Users can mine crypto with applications they can download for free, and keep the 15% juice Symantec takes, AND better protect their machine by simply removing Norton 360 from their computers. Many of you have heard me assert that AV is useless. Norton 360 is worse that useless.
Stay Vigilant