Tom Kirkham, Cybersecurity Expert & Presenter
Keynote Speaker on Cybersecurity
Tom will teach you everything you need to know about keeping your data safe and avoiding the huge financial costs of data breaches.
Tom's new book – Hack the Rich – is LIVE! 
Available Now – Get the #1 Best Seller!
If you're a high-profile, high-net-worth individual, then you are a walking target for cyber criminals.
Hack the Rich by Tom Kirkham provides you with the ten classic mistakes made by high-profile, high-net-worth individuals that give hackers total control over privacy, confidentiality, and cash. Only you can decide whether it's a priority for you and learn how to start protecting yourself now.
Learn more about Tom's new #1 BEST SELLING book – Hack the Rich
Imagine discovering that your customer information has been stolen and actually is being held for ransom.
Tom Kirkham, founder and CEO of Kirkham IronTech, provides cybersecurity defense systems and focuses on educating and encouraging organizations to establish a security-first environment with cybersecurity training programs for all workers to prevent successful attacks.
Always Pleased
"Tom has done several webinars for our organization, and I'm always pleased with his professionalism and the information he presents."
Approachable & Welcoming
"Tom has presented, alongside attorney panelists, several Continuing Legal Education seminars that he's developed for our mid-sized bar association. His approachable presentation manner is welcomed considering the depth and fast-changing pace of the important material he presents."
Tom is Dynamic
"I've scheduled Tom Kirkham for several virtual workshops and each of them have been informative and easy to watch. Tom is dynamic and engages his audience even in a virtual situation, which is a tough task! He's also very knowledgeable about cybersecurity and presents his information as a concerned person. I always get great reviews from the attendees after Tom's presentations."
Excellent Presenter
"Tom is an excellent presenter and deeply knowledgeable about this material. He also conveys trust and confidence in showing us how to understand and protect our computer systems."
knows his subject
"He's a very "Texas" guy in the best sense of the word – competent, knows his subject, no BS, droll, understated and entertaining. Good program."
An Engaging Speaker
Tom Kirkham is an engaging speaker who provides valuable information to each attendee. I would recommend Tom to any organization that is interested in promoting cybersecurity awareness to their members.
Awesome Presentation!
That was an awesome presentation! I attend a lot and this one was actually captivating! Great presenter.
Professional & Prepared
Tom was professional and prepared. We had no issues with him setting up for the event. Our members enjoyed his session and he received excellent marks in knowledge and presentation with very good marks in engagement. A few of our members mentioned that they would be utilizing some of the advice/steps he presented.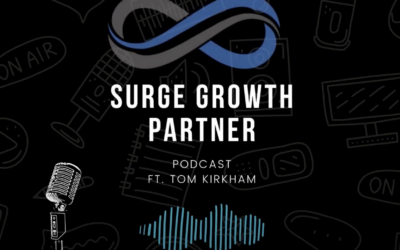 "Join Alessandro as he delves into Tom's thrilling journey, from facing the shocking reality of being on an ISIS kill list to becoming a titan in the cybersecurity industry. Discover how this harrowing experience ignited Tom's profound commitment to cybersecurity,...
With an increasing number of cyber threats and cybercrime rates skyrocketing, it is essential to take more measures to ensure your online security. Tom discusses these threats with other industry professionals. View full article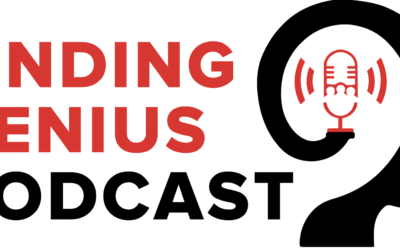 This episode discusses: The importance of practicing the same cyber defense strategies with both business and personal devices. The productivity tradeoffs that exist within security policies. Protocols that high-profile individuals should use to protect themselves...
Download the FREE Guide!
How to Select an IT Service Provider
Learn key concepts and tips including:
Learn key concepts and tips including:
Understanding your IT investment (not expense!)
IT Service providers and their differences
Understanding Managed Service Providers (MSPs)
The problem with Break/Fix or Time & Material IT services
And much more!